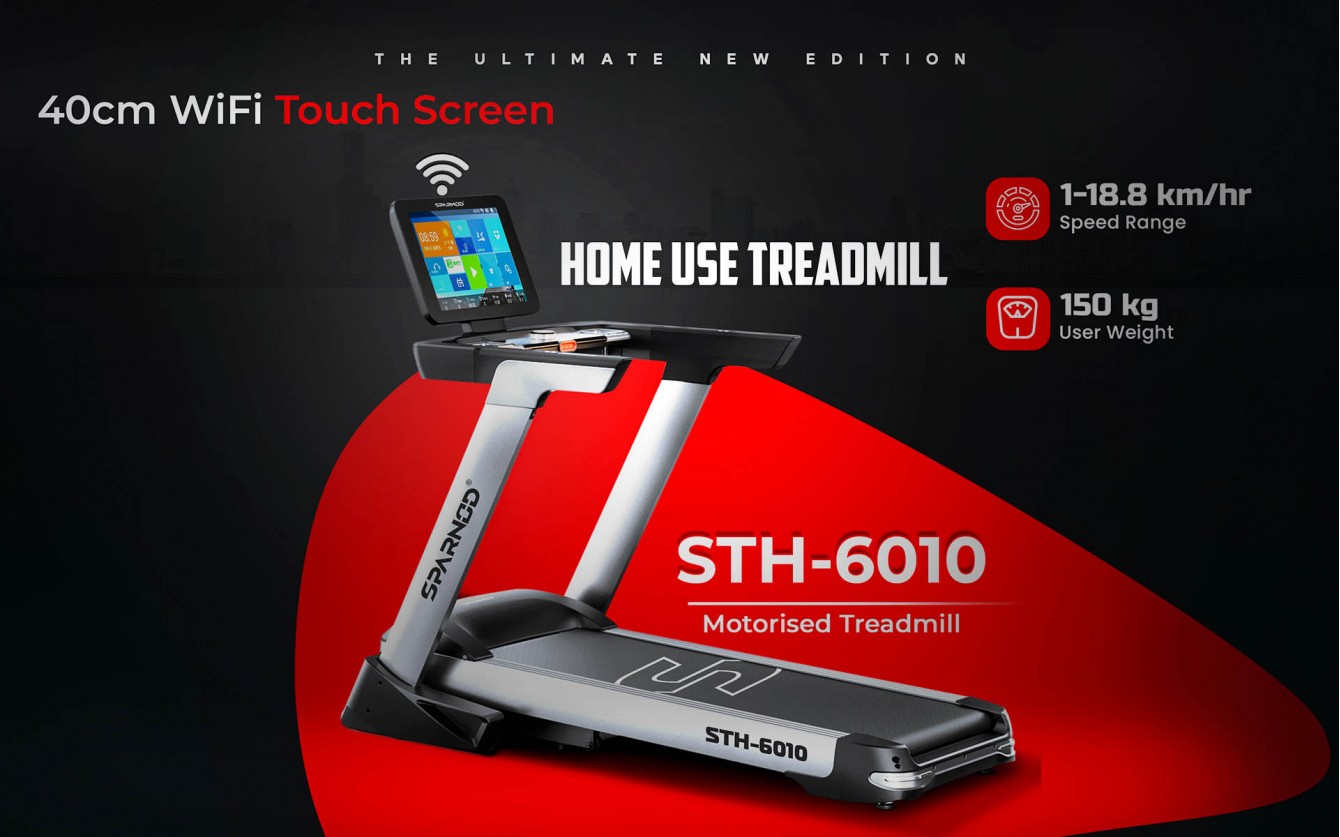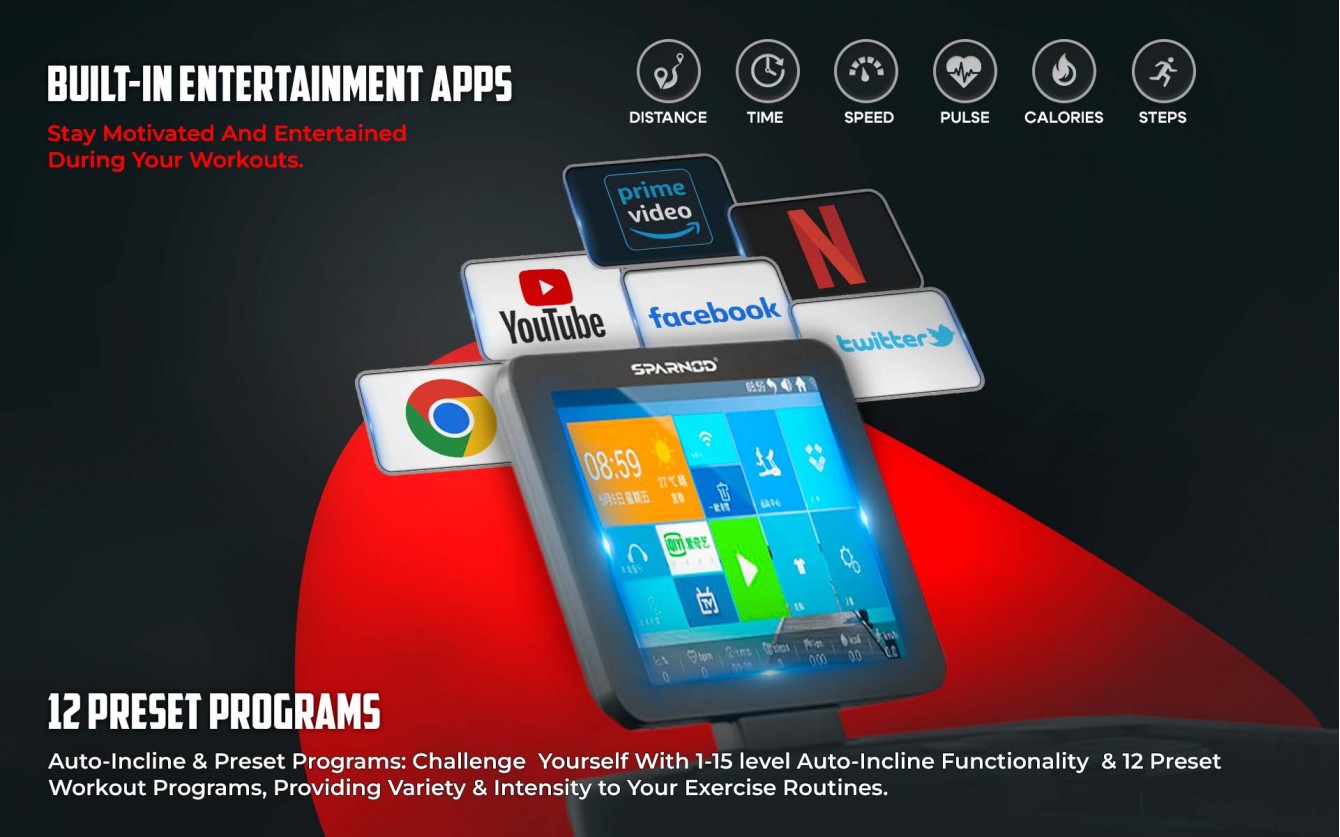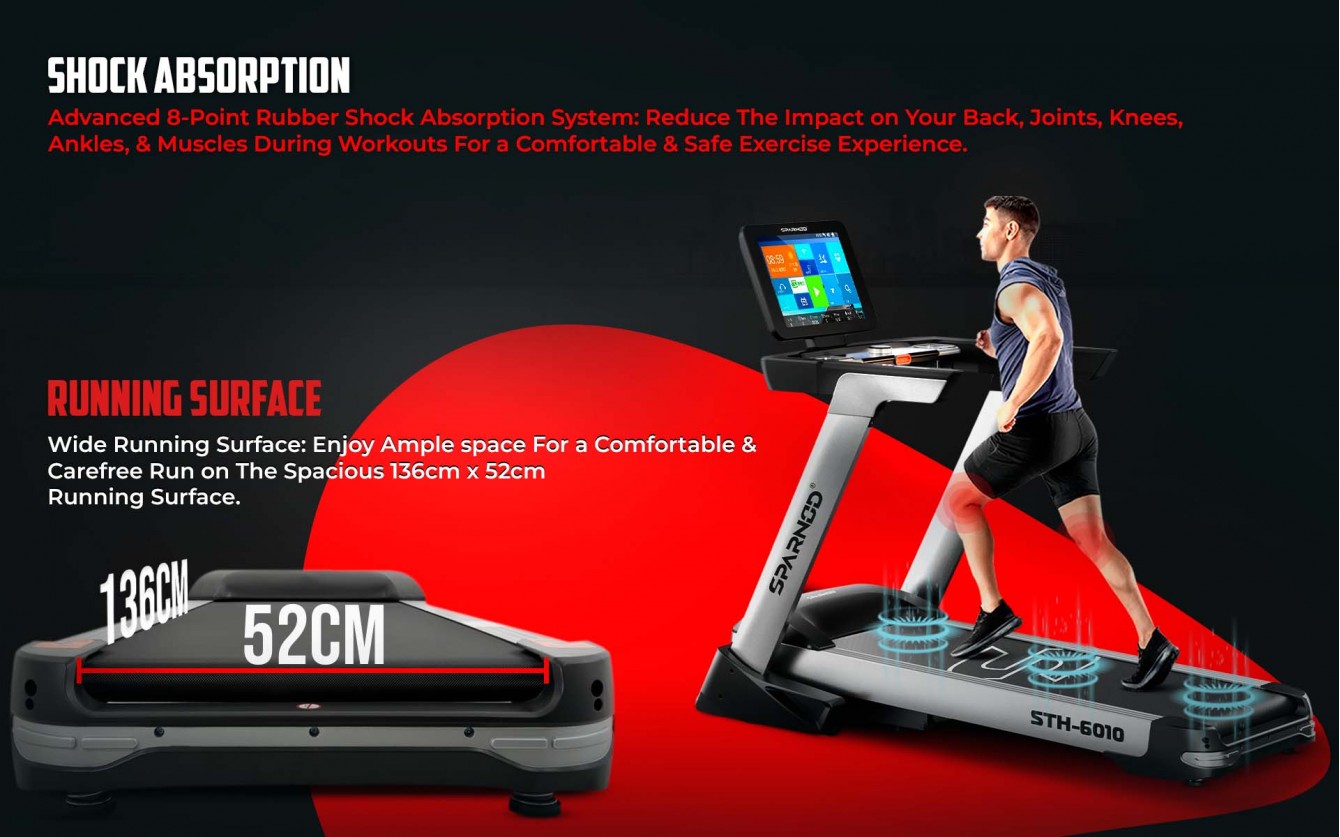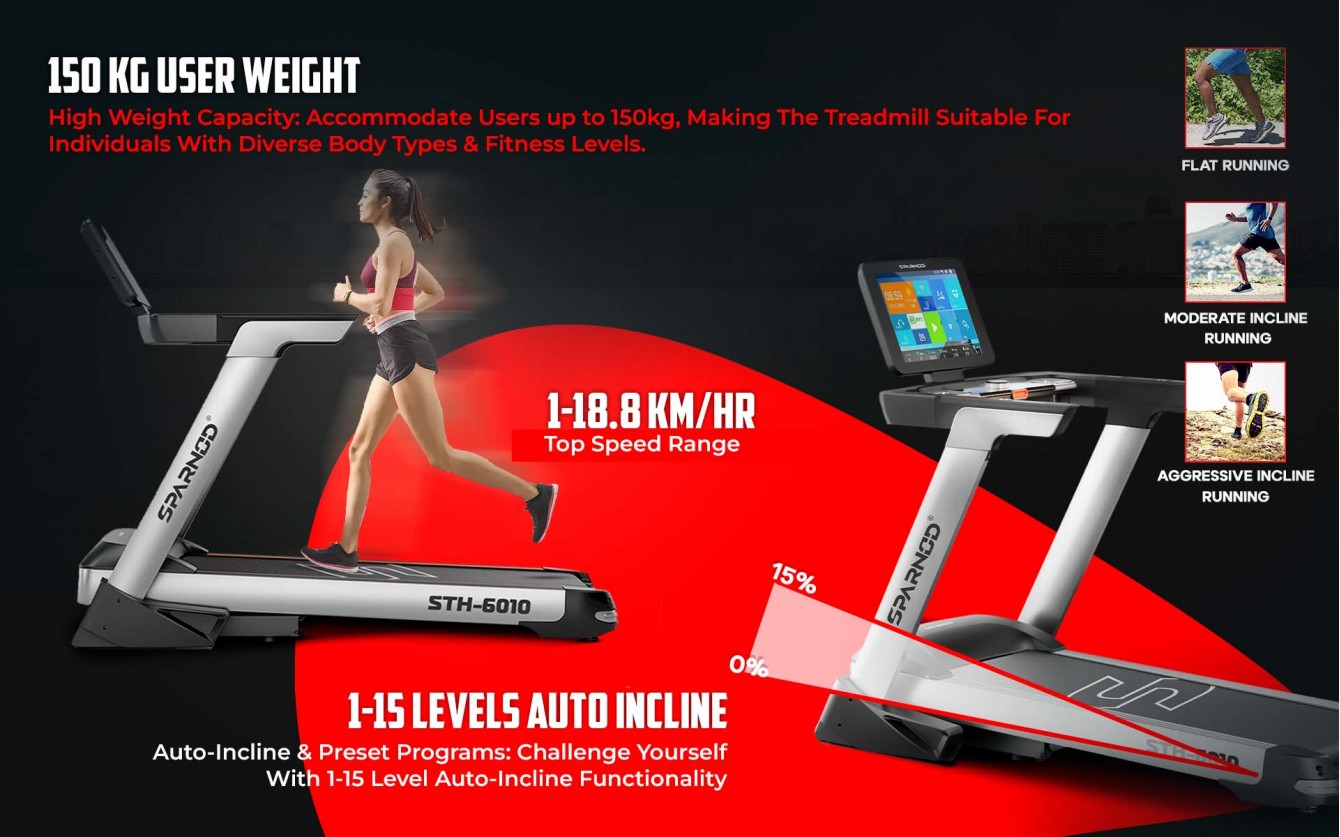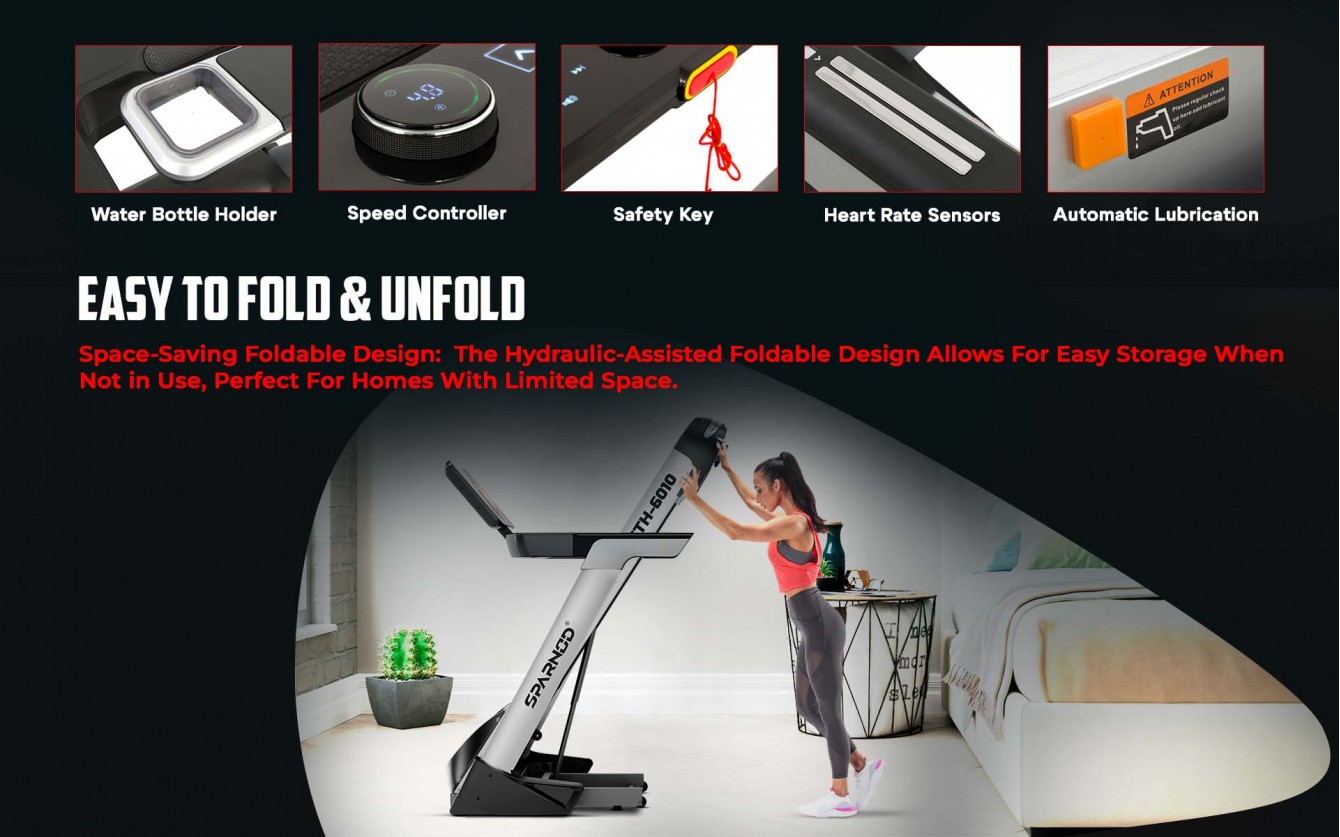 Treadmills
Model
STH-6010
Motor
3HP continuous, 6HP peak DC motor

User Weight
150 kg
Running Surface
136cm x 52cm
Auto-Incline
1-15 Levels
Speed Range
1-18.8 km/h
Foldable Design
Hydraulic-assisted folding system

Shock Absorption
8-point rubber shock absorption

Touch Screen
40cm WiFi-enabled display
Entertainment Apps
YouTube, Netflix, Prime Video, Twitter, Facebook
Present Program
12 workout options
Assembly Dimensions
188x86x138cm
N.W.:
93 kg
G.W.:
105 kg
Warranty
1 year brand warranty on part failures and manufacturing defects.
Key Features:
40cm WiFi Touch Screen: Monitor your workout progress on the large, interactive touch screen display and access built-in entertainment apps like YouTube, Netflix, Prime Video, Twitter, and Facebook to stay motivated and entertained during your workouts.
Powerful Motor: The treadmill's 3HP continuous and 6HP peak low noise DC motor ensure smooth and efficient workouts, suitable for users of various fitness levels.
Auto-Incline & Preset Programs: Challenge yourself with 1-15 level auto-incline functionality and 12 preset workout programs, providing variety and intensity to your exercise routines.
High Weight Capacity: Accommodate users up to 150kg, making the treadmill suitable for individuals with diverse body types and fitness levels.
Space-Saving Foldable Design: The hydraulic-assisted foldable design allows for easy storage when not in use, perfect for homes with limited space.
Advanced 8-Point Rubber Shock Absorption System: Reduce the impact on your back, joints, knees, ankles, and muscles during workouts for a comfortable and safe exercise experience.
Wide Running Surface: Enjoy ample space for a comfortable and carefree run on the spacious 136cm x 52cm running surface.
Auto Lubrication System: Ensures smooth operation and reduces maintenance, keeping the treadmill's belt in optimal condition for longer-lasting performance.
WARRANTY - 1-year brand warranty against part failures and manufacturing defects. Warranty covers part failures and manufacturing defects only. Regular maintenance/servicing and normal wear and tear are not covered under warranty.
Enhance your fitness journey with the versatile and feature-rich Sparnod Fitness STH-6010 Home Treadmill. Its combination of cutting-edge technology, convenience, and comfort will make every workout session enjoyable and productive.