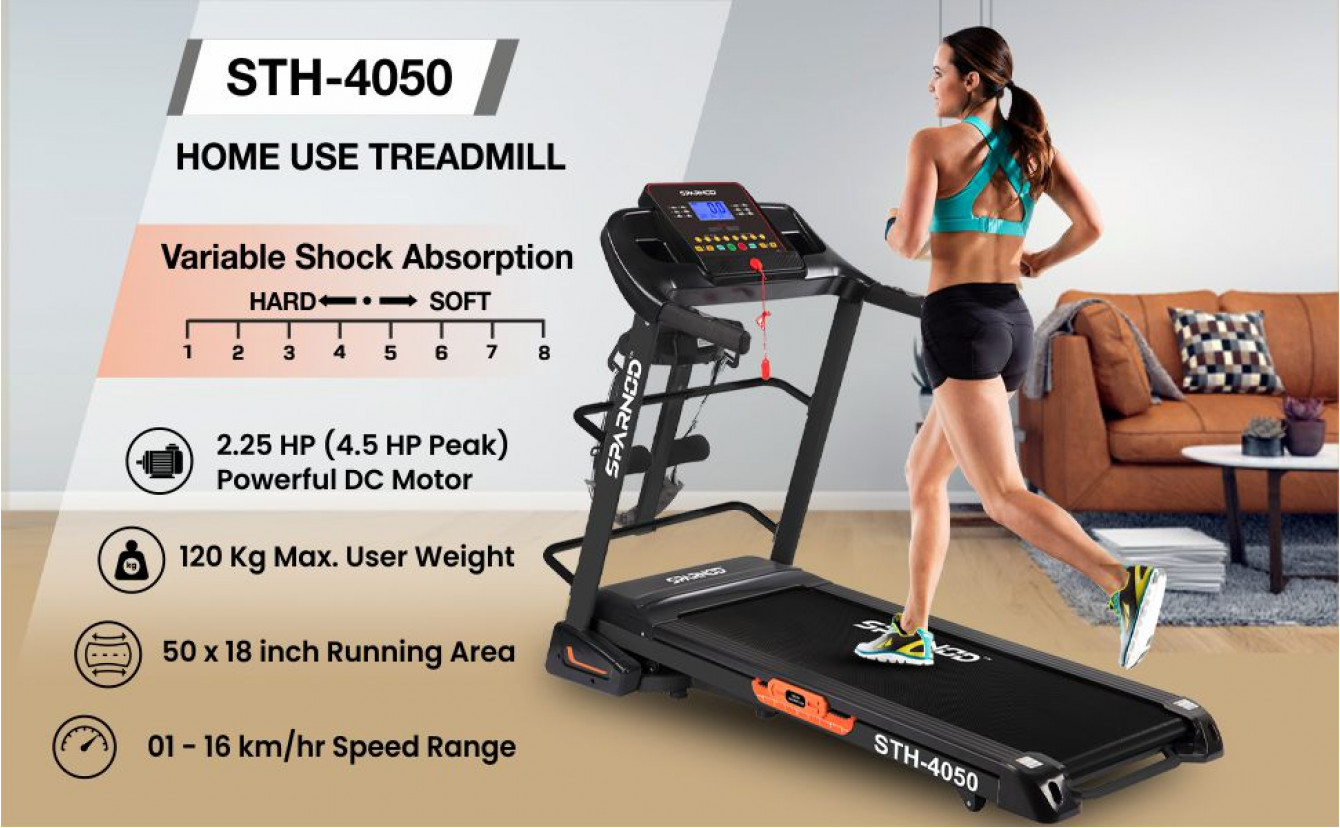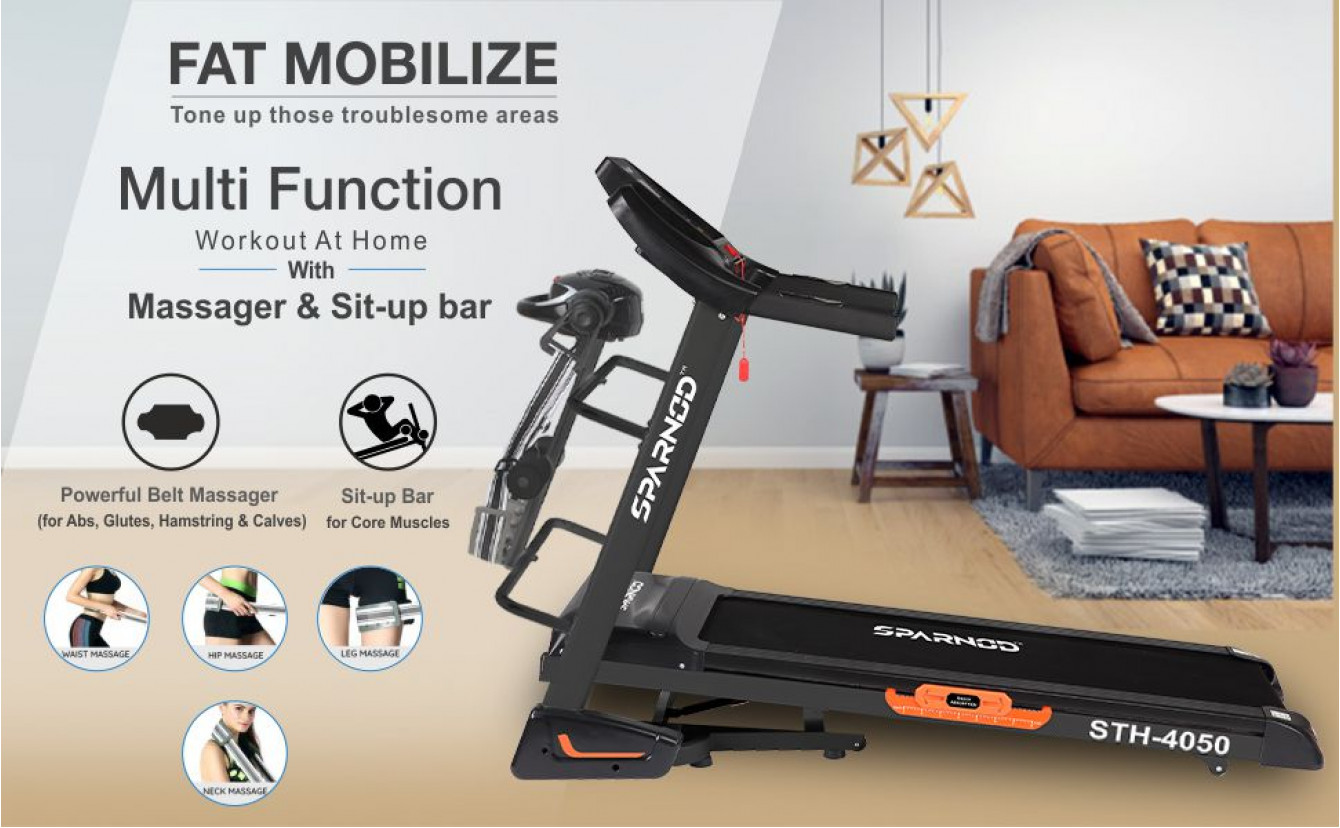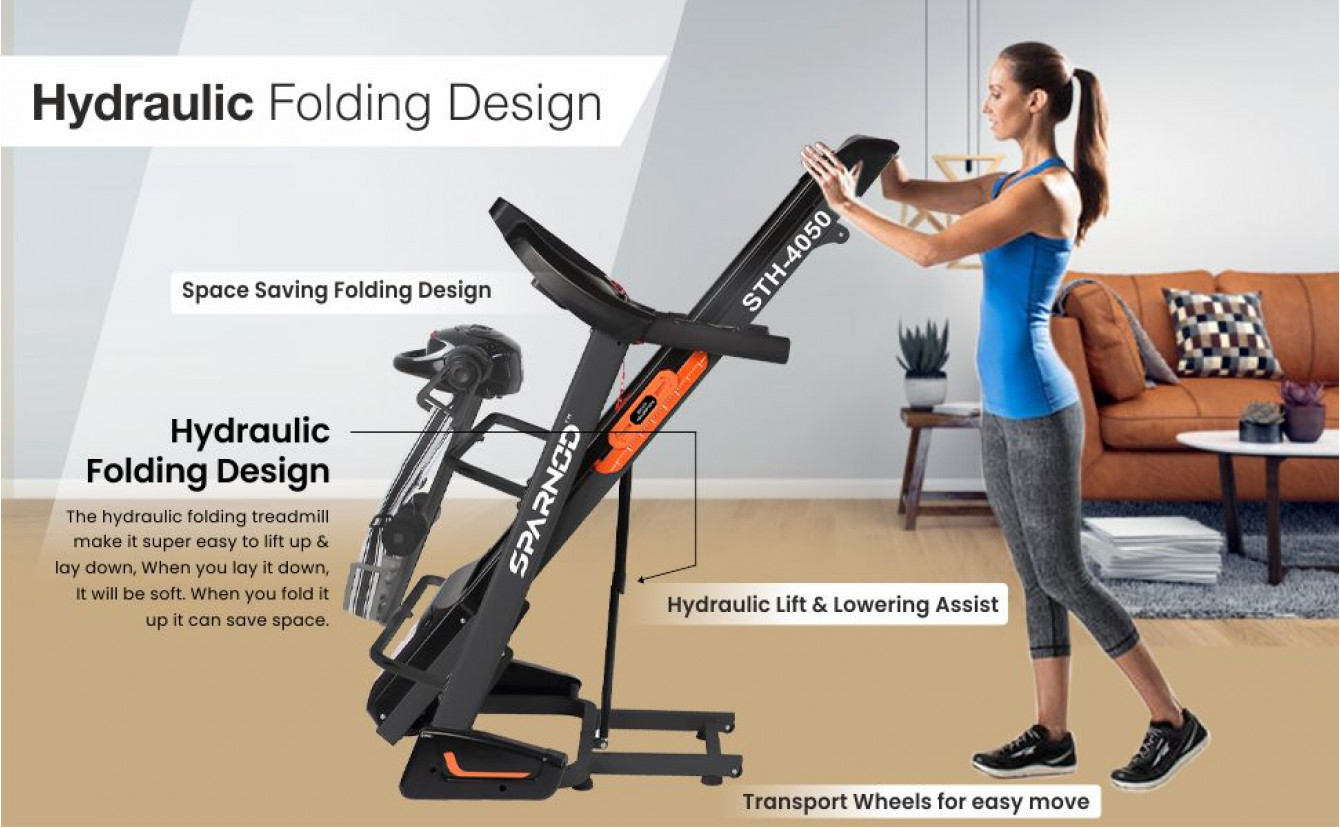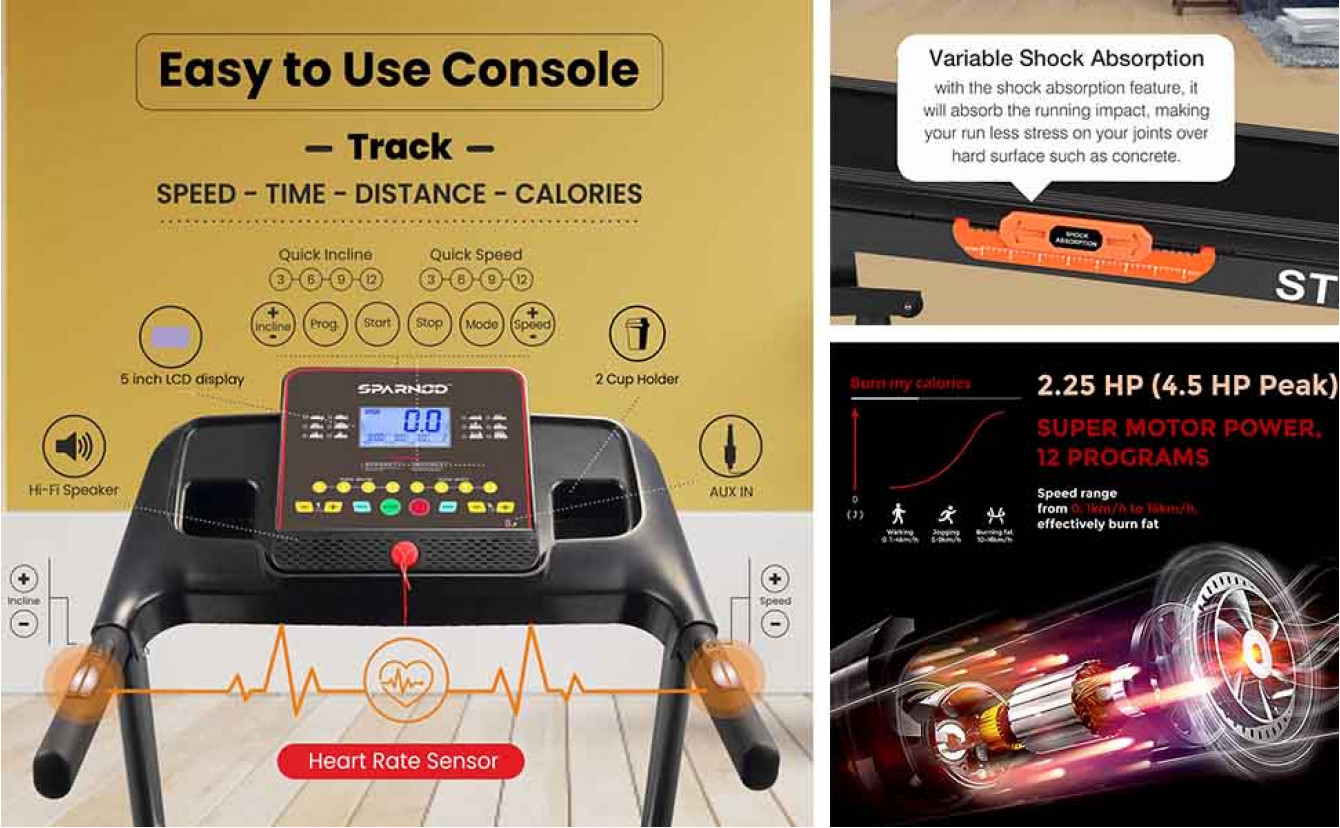 Treadmills
Motor
2.25 CHP/4.5PHP
User Weight
120 kg
Running Area
1250*450 mm
Incline Range
Auto Incline 1-15%
Speed Range
1-16 km/hrs
Display
5 inch LCD Display
Foldable
Hydraulic Folding
Multifunction
Massager and Situp Stand
Warranty
1 Year
WARRANTY - 1-year brand warranty against part failures and manufacturing defects. Warranty covers part failures and manufacturing defects only. Regular maintenance/servicing and normal wear and tear are not covered under warranty.
MAXIMUM USER WEIGHT – 120 Kg - The max user weight of the machine should be at least 20 kg more than the person's weight as impact weight increases while running. | SPEED: 1-16 km/hr.
MOTOR - Powerful 2.25 HP Continuous (4.5 HP Peak) low noise motor which won't interfere while listening to music or even watching TV and also allow you to work out without disrupting others.
INCLINATION - Increase workout intensity using 1-15% auto-incline to simulate walking / running uphill and burn more calories.
FOLDABLE - The machine can be folded in an upright position when not in use. Hydraulic assist system lets you easily lift and lower the treadmill deck. | MOBILITY - Wheels for easy movement/transportation | RUNNING SURFACE – Running surface of 125 cm x 45 cm / 50 inches x 18 inches.
MULTIFUNCTION - The treadmill comes with a powerful massager for massaging the stomach, back thighs, hamstring, and calves along with Sit up bar for a sit-up workout.
DISPLAY - The Treadmill comes with a Large LED monitor that enables you to measure distance traveled, speed, time, and how many calories have been burned per session. The LED display is also equipped with a pulse sensor at the front allowing you to easily monitor heart rate along with time, calories, distance, speed, and heart rate.
FEATURES - Two cup holders and Hi-Fi speaker to play music using AUX cable or you can also play music by connecting a USB Pen Drive loaded with your favorite list of MP3 songs. | The Treadmill comes with 12 Pre-Set programs P1-P12 to choose different workouts and manual mode settings of Speed, Distance, Time, Calories, and Pulse for customized workouts to accommodate users with different requirements.
EXCELLENT CARDIO BENEFITS - A Treadmill is a perfect machine for warming up, it will help kick start your fitness journey by helping you elevating blood circulation to a level that will enable you to perform other exercises, such as weight training or other cardio and strength training. It also helps in increasing bone density, strengthening muscles, improving balance, coordination and mood.