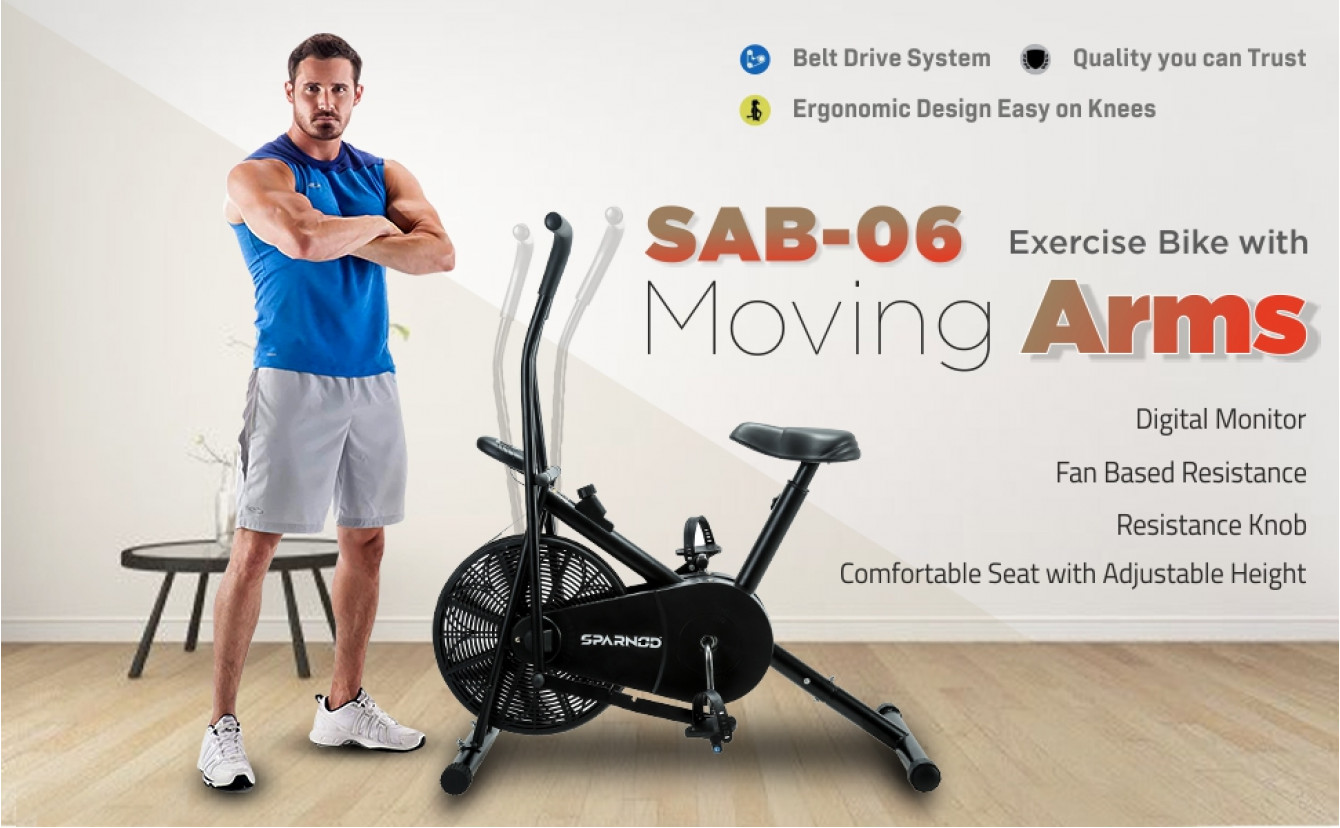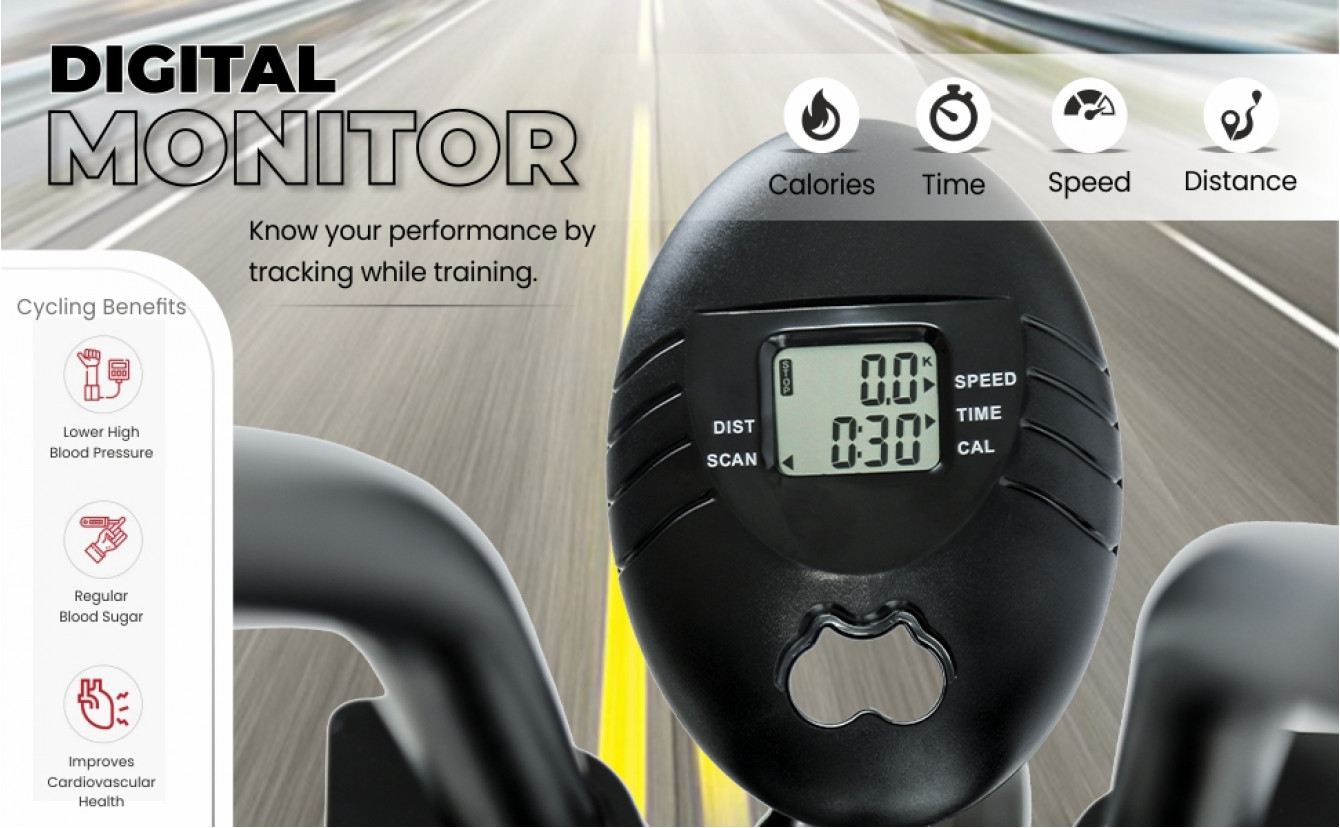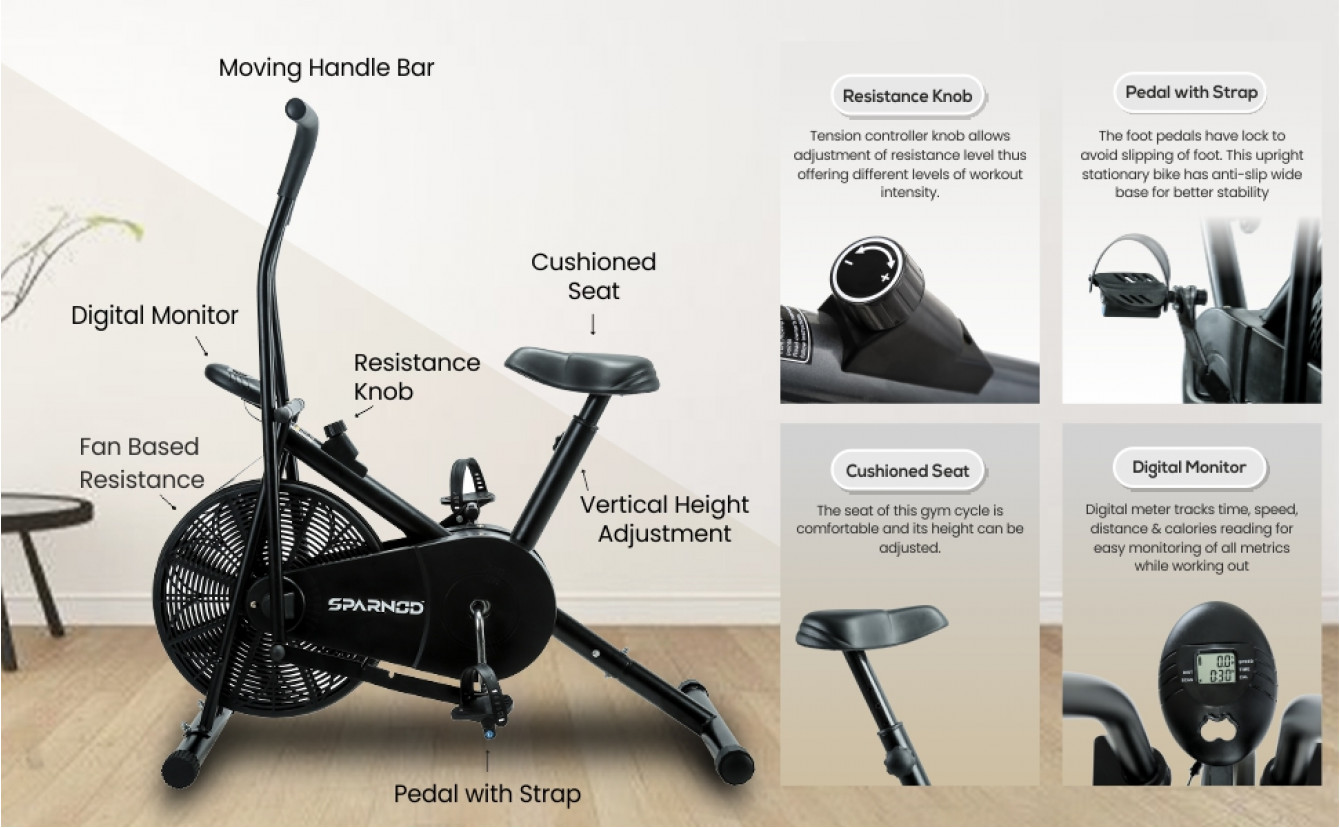 Do It Your Self Installation. | For video call assistance please feel free to reach out to our customer care team.
WARRANTY - 1-year brand warranty against part failures and manufacturing defects. Warranty covers part failures and manufacturing defects only. Regular maintenance/servicing and normal wear and tear are not covered under warranty.
MAXIMUM USER WEIGHT - 100 kg. | ASSEMBLY SIZE - 42 inch x 18 inch x 41 inch
LOW-IMPACT CARDIOVASCULAR WORKOUT - The Stationary Airbike Cycle offers an excellent aerobic workout. Provides a lower body, low-impact, cardiovascular workout of hips, Legs, calves and buttocks. It gets your heart rate up almost as much as running and burns 4 times more calories than walking, helps lose weight and get in shape while putting minimal stress on your joints.
HEALTH BENEFITS - Improve memory and brain functioning, lower blood pressure, better sleep, improved blood sugar levels, a stronger immune system, better mood, lower stress levels and more energy throughout the day.
FULL BODY WORKOUT - Dual action handle bars move back and forth to target upper body muscles (similar to elliptical cross trainer). Pedaling targets lower body muscles. | The handles can also be set to stationary mode.
VARIABLE WORKOUT INTENSITY - Tension controller knob allows adjustment of resistance level thus offering different levels of workout intensity.
LCD DISPLAY - Digital meter tracks time, speed, distance and calories. Scan mode continuously toggles time, speed, distance and calories reading for easy monitoring of all metrics while working out.
Ergonomic Seating - Ergonomically designed for comfortable seating with high elasticity sponge as you work out, feel good even when sitting for a long time.
COMFORTABLE SEAT WITH ADJUSTABLE HEIGHT - The seat of this gym cycle is comfortable and its height can be adjusted. The foot pedals have lock to avoid slipping of foot. This upright stationary bike has anti-slip wide base for better stability.