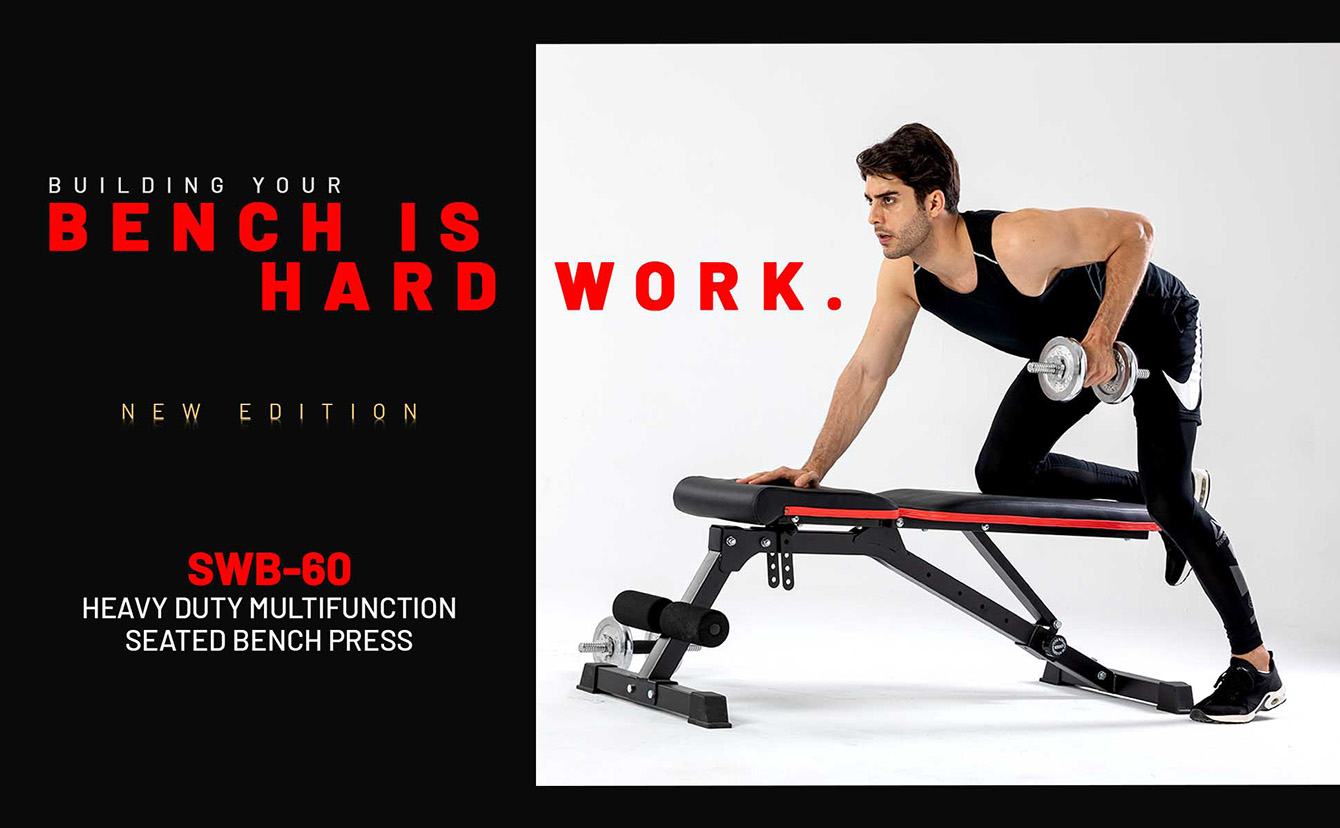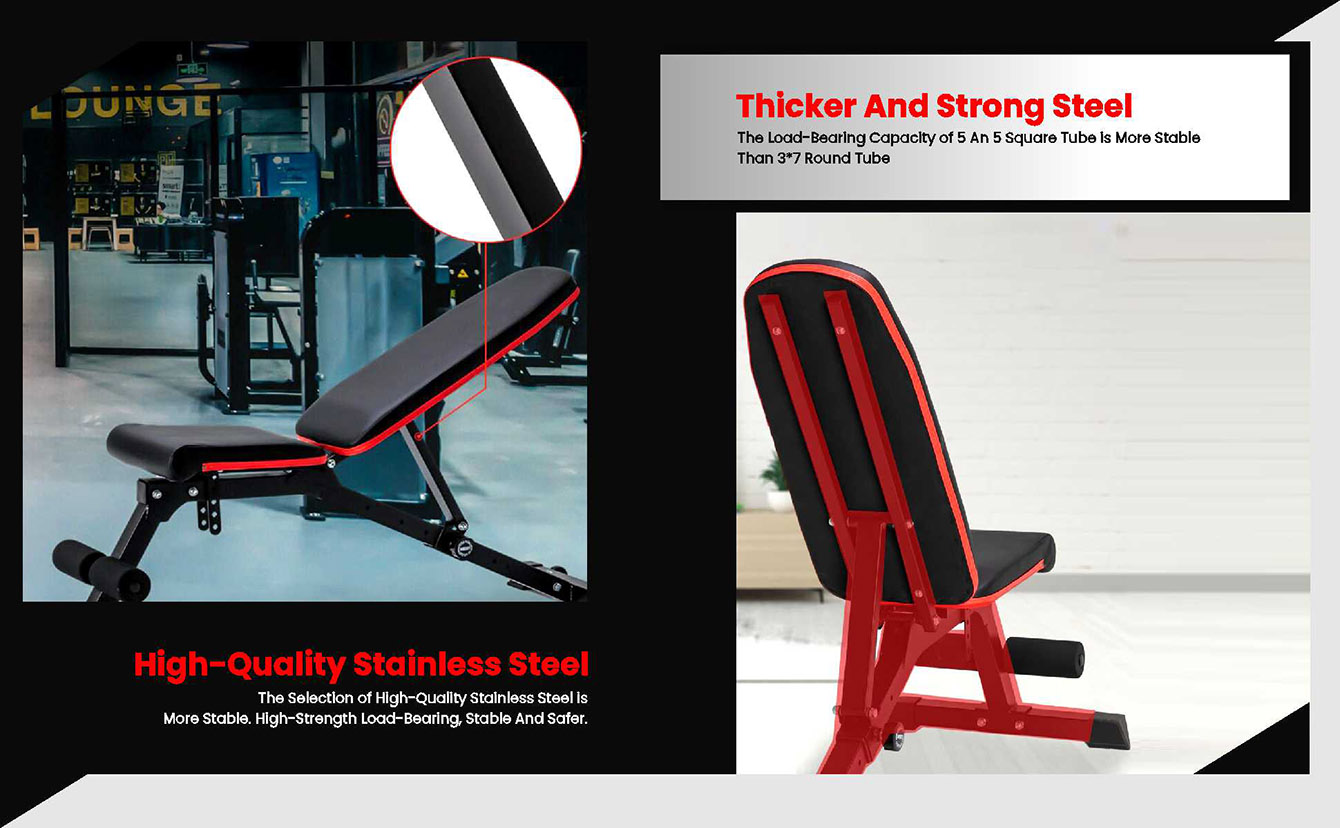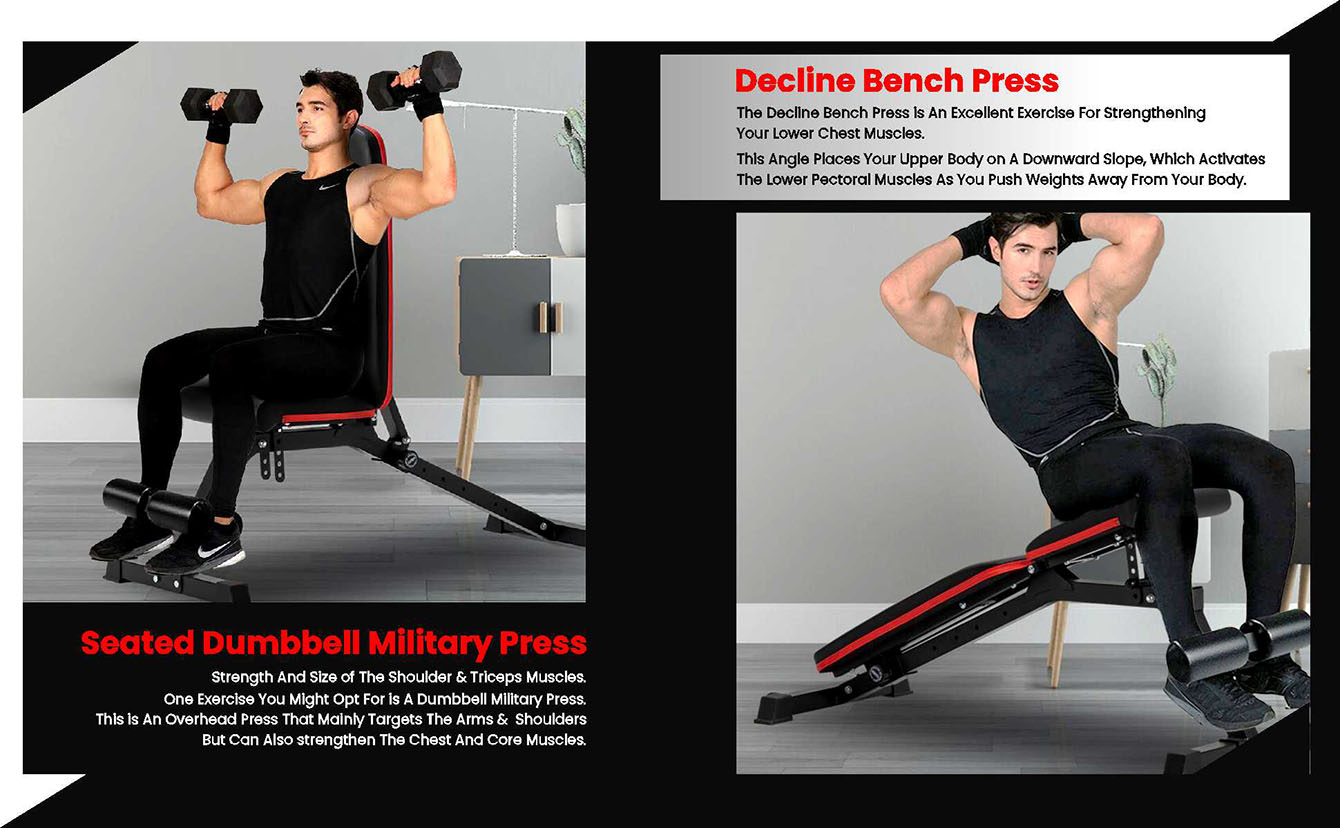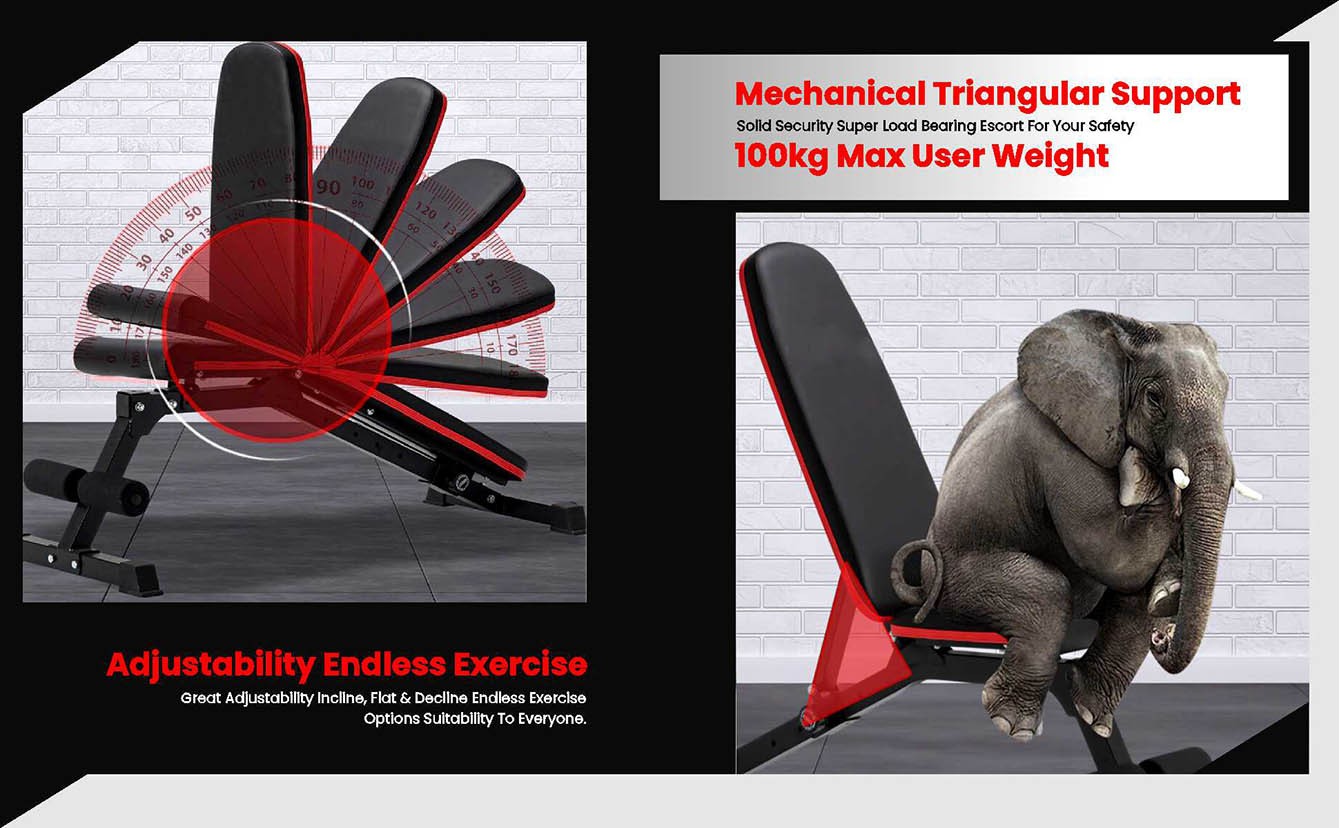 Benches & Racks
Model
SWB-60
Assemble Size
125 cm x 43 cm x 120 cm
User Weight
100kg
Features
High-Quality Steel material bench for long-lasting and durable construction.
Multi-function workout bench with a multi-position padded backrest.
Thick Foam for comfort.
Easy to assemble comes in black and red color combination.
Knee and ankle foam rollers
Warranty
1-Year
Heavy-Duty - Heavy-duty stainless steel is used to ensure durability and stability.
Maximum User Weight – 100 kg. | Assembly Size - 125 cm x 43 cm x 120 cm
WARRANTY - 1-year brand warranty against part failures and manufacturing defects. Warranty covers part failures and manufacturing defects only. Regular maintenance/servicing and normal wear and tear are not covered under warranty.
Full-Body Workout - This versatile weight bench can provide a variety of exercises, and it allows a lot of strength training focused on arms, legs, chest, and abs such as sit-ups, biceps curls, shoulder press, one-armed boating, and so on. An Ideal training Equipment for home use and gym use.
Comfortable and Ergonomic Design - With high-density foam padding and seat secure the body firmly and reduce muscle fatigue when you do the full-body workout.
High-Quality Material - Made of high-quality PU leather comes in Black-Red combination, quality pearl cotton, both front and back panels are wrapped up in wooden ply with long-lasting and durable construction and Structure made with sturdy non-slip rubber feet to protect the floor from scratch.
Adjustable Bench - The utility adjustable bench is designed with 6 back positions adjustment and 2 seat arrangements to meet all your need when workout. It also includes knee and ankle foam rollers that can be used as an incline bench or decline bench. The sit-up bench goes from flat to 90 degrees.
Versatile Fitness Equipment - The weight bench can be adjusted to accommodate users of different body sizes which allows you to position yourself in the right place, improving form during exercise allowing you to work out to maximize the effect on your targeted areas.
Light-Weight - The product weighs only 16.5 Kg and due to its sleek and compact design it can be easily moved from one place to another.